Introduction
In the gospel of Matthew, we are presented with the statement that wise men, drawn to the light of a star, declared: "We saw His star in the East and we have come to worship Him" (Matthew 2:2). To this day people are still drawn to the light of that star, the light of Christ.
This year the week of Prayer for Christian Unity takes Matthew 2:2 as its theme to both celebrate the Christian Churches of the East and to raise awareness of their present situation and to stand with them in prayer.
While in the West, ecumenism exists primarily between the Roman Catholic Church and the Protestant Churches, ecumenism in the Middle East is primarily between the different Catholic Churches and the different Orthodox Churches.
Our Sword of the Spirit communities in the Middle East, for example, have Catholic members from seven Catholic "rites": the Maronites, the Greek Catholics, the Armenian Catholics, the Syriac Catholics, the Chaldean Catholics, the Coptic Catholics and the Latins (called Roman Catholics in the West), and from three self-governing Orthodox Churches: the Greek Orthodox, the Syriac Orthodox and the Armenian Orthodox. We do not yet have members from the Coptic Orthodox Church, the largest church in the Middle East (primarily in Egypt), or the Ethiopian Orthodox Church or the Assyrians (primarily in Iraq).
These materials will shed light, though in a brief manner, on a few of these Middle East Churches through personal testimonies. May it help us appreciate more the diversity of Christian realities that God has allowed in order that we see His beauty through the mosaic of them all, and to continue to pray that through this diversity we all attain this kind of unity in love so that those Muslims and Jews and atheists and others may know that we are the disciples of our Lord and God Jesus Christ.
© copyright 2022 The Sword of the Spirit
Follow Daily Reading links (listed below) from The Sword of the Spirit website:
---
Readings for Every Day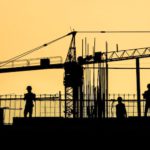 ---
Download the files with all the materials for the Week here.
Check the materials in Spanish here.
Check the materials in other languages here.
---
Top image credit: Star of Bethlehem and visit of the three wise men, from Bigstock.Com, © by Rawpixel.com, Stock Photo ID: 103945310
Don Schwager is the editor of Living Bulwark and author of the Daily Scripture Reading and Meditation website. He is a lay religious brother and life-time member of the Servants of the Word.